Posts with #launch m-diag tag
Launch M-diag Lite is 2017 newly released Bluetooth OBDII scanner, a small box with many basic diagnostic functions and special functions. Many friends has bought from obdii365.com, here are some kindly tips when using M-diag. Hope it helps! 1. Launch...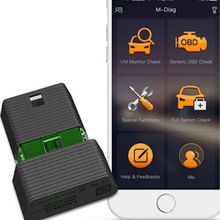 Here comes the new Launch Golo OBDII diagnostic code scanner Launch M-Diag with built-in Bluetooth, designed for full-system diagnostics (incl. bi-directional capabilities) on mobile phones running IOS or Android system. M-diag (mobilediag) is the update...